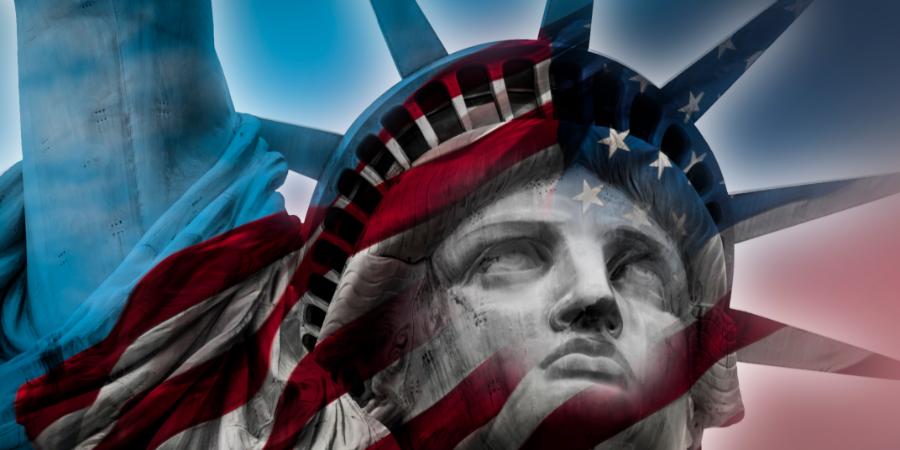 'Show Me the Money!' - U.S. Citizenship and Immigration Services proposes fee schedule changes for filing fee
On November 14, U.S. Citizenship and Immigration Services (USCIS), the benefits agency component of the U.S. Department of Homeland Security, published in the Federal Register a 92-page proposed rule that will amend the fee schedule for immigration benefit requests, commonly referred to as "filing fees." The proposed rule can be accessed at https://www.federalregister.gov/documents/2019/11/14/2019-24366/us-citizenship-and-immigration-services-fee-schedule-and-changes-to-certain-other-immigration.
Contrary to widely held belief, USCIS is not funded by taxpayer dollars, but by fees charged to applicants and petitioners. Fees, most of which are deposited into the Immigration Examinations Fee Account (IEFA), are subject to biennial review to determine whether they will generate enough revenue to fund anticipated operating costs. Most recently, the fee schedule was revised effective December 23, 2016, and today's proposed rule seeks to align filing fees with updated costs of adjudication.
Important information regarding, and amendments to, the fee schedule includes proposals to:
Not limit fee increases for certain benefit requests, such as most naturalization related forms, as it has in the past for policy reasons
Therefore increase the fee for Form N-400, Application for Naturalization, from $640 to $1,170 -- representing a $530, or 83 percent, increase
Incorporate biometric services cost into the underlying immigration benefit request fees for which biometrics are applicable – except applicants for TPS and those seeking certain relief before the Executive Office for Immigration Review (the Immigration Court system). Currently, a separate $85 biometric services fee may apply
Return to charging separate fees, and require separate filing fees, for adjustment of status applicants filing Forms I-485, I-765, and I-131 – meaning that the "bundled" fee in effect after July 30, 2007 will be eliminated; this change would be "subject to phased implementation." Under the proposal, the filing fee for a stand-alone I-485 would be reduced by $20 to $1,120 and the biometrics fee would be included (thus eliminating that additional $85 fee); however, the total fees for a person applying for all three benefits (i.e., for the I-485, I-765, I-131 plus associated biometrics services) would increase 79 percent, from the current $1,225 per person to $2,195 per person
Change the two-tier I-485 adjustment of status fee structure to one, by eliminating the lower filing fee for a child under the age of 14; therefore, all adjustment of status applicants will be subject to the same filing fee regardless of age
Separate Form I-129, petition for temporary nonimmigrant employment, into several forms with different fees; for example, an H-1B1 petition would have a filing fee of $560 but an L-1 petition would have a fee of $815, and an O-1 petition would have a filing fee of $715
Reduce the filing fee for Form I-140, Immigrant Petition for an Alien Worker, 22 percent from its current $700 to $545
Increase the fee for foreign religious workers using Form I-360 to $455 from the current $435
For the first time, impose a filing fee of $50 on those applying for asylum
Eliminate the possibility of fee waivers for applications to replace permanent resident card, for employment authorization document, adjustment of status, petition to remove conditions on permanent resident status, and naturalization
Generally limit any remaining fee waivers to individuals who have an annual household income of less than 125 percent of the federal poverty guidelines established by the U.S. Department of Health and Human Services
Remove employment authorization document fee exemptions for persons seeking initial Temporary Protected Status
Continue fee exemptions for employment authorization applications for those in the "T," "U," and Violence against Women Act (VAWA) categories
Transfer $207.6 million transfer of IEFA funds to U.S. Immigration and Customs Enforcement (ICE), on the basis that "DHS 'immigration adjudication and naturalization services' do not end with a decision to approve or deny a request" and also include "the cost of any investigatory work necessary to adjudicate applications or provide services, including investigations of fraud"
As the proposed rule notes, fees that DHS proposes may change in a final rule based on policy decisions, in response to public comments, intervening legislation, and other changes. Those interested in submitting comments may do so during the public comment period that ends on December 16, 2019. DHS will post all submissions, without change, to the Federal eRulemaking Portal at http://www.regulations.gov will include any personal information that a commenter provides.
The Immigration Practice Group at Whiteman Osterman & Hanna can assist with all your U.S. immigration needs. Whether you seek to employ foreign national talent, sponsor a relative, become a naturalized U.S. citizen, seek protection from your home country through asylum, or need to defend against removal/deportation proceedings, we stand ready to help.
---