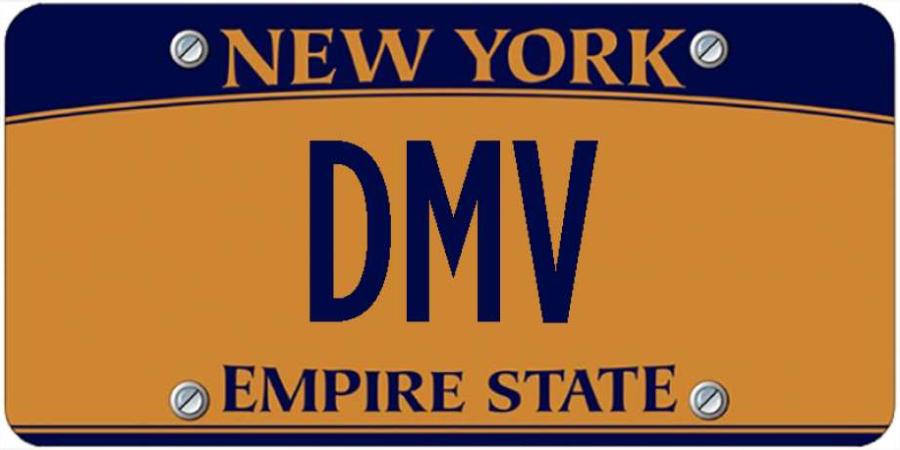 New York State DMV Giving "Green Light" a Test Drive
Today - Monday, December 16, 2019, New York State Department of Motor Vehicles offices will open their doors to qualified persons seeking a driver license – including undocumented immigrants - who can provide satisfactory proof of identity and state residence. This follows legislation signed into law by Governor Andrew M. Cuomo on June 17, 2019. The statute, titled the Driver's License Access and Privacy Act, is commonly referred to as the Green Light Law. It allows all New Yorkers age 16 and older to apply for a standard, not for federal purpose, non-commercial driver license or learner permit regardless of their citizenship or lawful status in the U.S.A.
Well, most of the DMV offices will open their doors to undocumented immigrant applicants. Notable exceptions may be in Rensselaer, Erie, Niagara and Genesee Counties, all of which have County Clerks on record as opposing issuance of driver licenses to this population on the notion that it will lead to an epidemic of ID fraud, illegal voting, and other offenses -- a parade of horribles reminiscent of those some twelve years ago, discussed below. Rensselaer County Clerk Frank Merola's July 24, 2019 lawsuit against NYS, in which he was represented by attorneys at the Albany office of Harris Beach, PLLC, went so far as to suggest that the Green Light law would require him to violate federal laws that prohibit concealing, harboring, or shielding undocumented persons. The Preliminary Statement supporting their motion for a preliminary injunction, filed with the U.S. District Court of Appeals for the Northern District of New York on November 11, 2019, said that "the Green Light Law conscripts county clerks across New York State, including Mr. Merola, into participating in a State-sanctioned scheme to violate and otherwise obstruct federal laws aimed at protecting our country's national security."
The Immigration Practice Group attorneys at Whiteman Osterman & Hanna LLP disagree: state DMVs are not federal immigration enforcement agencies, but rather state agencies whose mission is to issue secure identity documents, deliver essential motor vehicle and driver related services, and administer motor vehicle laws enacted to promote safety and protect consumers. See https://dmv.ny.gov/about-dmv/about-dmv. Section 250(5) of the NYS Vehicle and Traffic Law says: "As used in this section, the term 'resident' shall mean domiciliary, that is, one who lives in this state with the intention of making it a fixed and permanent abode. It shall be presumptive evidence that a person who maintains a place of abode in this state for a period of at least ninety days is a resident of this state." The DMV requires that when a person becomes a NYS resident, she or he must obtain a NYS driver license within 30 days. For many years there has been a sizeable NYS population requiring a driver license, but ineligible to receive one. With the Green Light Law, NYS is bringing itself into compliance with its own requirements for the privilege of driving as a resident of this state, and complies with the REAL ID Act.
By way of background, according to an August 2015 report by The Pew Charitable Trusts:
"Until the 1990s, states did not explicitly restrict unauthorized immigrants from obtaining driver's licenses. California was the first to enact such a restriction in 1993, followed by Arizona in 1996."
"While issuing driver's licenses and determining eligibility remains a state-level choice and responsibility, the federal government took on a role when the REAL ID Act was signed into law in 2005. The legislation set minimum standards that states had to adopt for licenses to be recognized by federal agencies for official purposes. Among those purposes, as defined by the Department of Homeland Security (DHS), are gaining access to federal facilities, entering nuclear power plants, and boarding federally regulated commercial planes."
"This law expressly authorizes states to provide licenses to unauthorized immigrants, but only if the licenses are distinct from regular ones in specific ways."
"States complying with the act can issue driver's licenses to unauthorized immigrants, but they must create an alternative license for this purpose. (These states also may issue alternative licenses to others who are either ineligible for or who choose not to apply for a REAL ID-compliant license.) According to DHS, these alternative licenses must have a unique color or design. They must clearly state on their face that they are not accepted for federal identification or for official purposes."
It was around 2004 that it became difficult or impossible for undocumented immigrants to obtain a NYS license or ID under the administration of then-Governor George Pataki - without legislative approval. On September 21, 2007, his successor, Governor Eliot Spitzer, and the DMV Commissioner issued a release concerning "an administrative policy change that will give all New Yorkers the opportunity to apply for state driver licenses without regard to immigration status." The release stated that the "DMV estimates that tens of thousands of undocumented, unlicensed and uninsured drivers are currently on New York's roads, contributing to increased accidents and hit-and-runs as well as higher auto insurance rates. In addition, bringing more New Yorkers into the system will ensure a greater number of people have a license record that, if necessary, can be used to enhance law enforcement efforts." Law enforcement efforts would be a winner in the view of the Spitzer Administration, because the true identity of an applicant would be established under stricter and more secure requirements that prevent the use of fraudulent documents to obtain a driver license or state identification.
In reporting the Spitzer announcement, The New York Times noted on September 22, 2007 that behind the proposed shift was "a study showing that unlicensed drivers were almost five times more likely to be in fatal crashes than people with valid driver's licenses. The State Department of Insurance estimates that the new rules will save New York drivers $120 million each year by reducing premium costs associated with uninsured motorists by 34 percent." That article and others pointed out that the Spitzer policy was not new and would actually return New York State's practice to that of about four years earlier, before the restrictions imposed by the Pataki Administration.
The outcry following the Spitzer announcement was immediate, loud, and sustained, and the change was never implemented. The Albany Times Union reported on September 27, 2007 that many upstate New York county clerks, including those in Rensselaer and Columbia counties, said they would protest, or even refuse to implement, the changed policy. Rensselaer County Clerk Frank Merola then reportedly "planned to turn away those who can't prove they are citizens or who have a visa to be in the U.S.," and would "send those without a visa or proof of citizenship across the Hudson River to the state Department of Motor Vehicles office in Albany, once the new policy is in full effect in May." Erie and Niagara county clerks reportedly indicated they would alert police and immigration officials when undocumented persons applied for licenses.
Twelve years later, not much has changed. The Erie County Clerk filed suit against the Green Light Law (and lost) and, as noted above, Rensselaer County Clerk Merola literally followed suit. It remains to be seen how they and other state officials opposing the Green Light Law will respond to its implementation.
It must be noted that the Green Light Law provisions for issuing driver licenses to undocumented immigrants are in compliance with the REAL ID Act – a fact that the Harris Beach attorneys appeared to acknowledge in their motion for preliminary injunction:
"The REAL-ID Act requires that any identification issued for official purposes (e.g., accessing Federal facilities and boarding federally regulated commercial aircraft) meet certain requirements. States may issue noncompliant identifications and driver's licenses, but only if they satisfy other certain requirements, including that the noncompliant cards must "clearly state[] on its face that it may not be accepted by any Federal agency for federal identification or any other official purpose" and must also "use[] a unique design or color indicator to alert Federal agency or other law enforcement personnel that it may not be accepted for any such purpose" See Pub. L. 109–13 § 11." (emphasis added)
Later in that same paragraph, their motion stated that "noncompliant licenses do state that they are 'not for federal purposes'" but complained about "the fine print hidden in the right-hand upper corner" of the document.
Indeed, the DMV makes clear that the three types of driver licenses authorized by NYS will be distinctive. A REAL ID compliant license will bear a star. An enhanced driver license will bear a U.S. flag. And, "[i]n accordance with the law, all licenses that do not meet REAL ID standards are marked "NOT FOR FEDERAL PURPOSES" in all capital letters, easily discerned and in no more "fine print" than other data on a license. See https://dmv.ny.gov/driver-license/driver-licenses-and-green-light-law.
We are pleased that the lawsuit of County Clerk Merola was dismissed by U.S. Senior Judge Gary L. Sharpe on December 13, 2019, giving the "green light" to the law statewide. Cianna Freeman-Tolbert, Esq., an attorney with the Immigration Practice Group at Whiteman Osterman & Hanna LLP, spoke that same day with WTEN's Tim Lake. In doing so, she noted that New York residents may apply for a driver license at any NYS DMV office, so applicants should appear where they know they'll be welcome.
Anyone seeking information about driver licenses in New York State can go to https://dmv.ny.gov/ to learn what is required to obtain one, and for information about DMV offices across the state.
Anyone with questions about their immigration matter can contact the Immigration Practice Group at Whiteman Osterman & Hanna LLP for assistance.
---