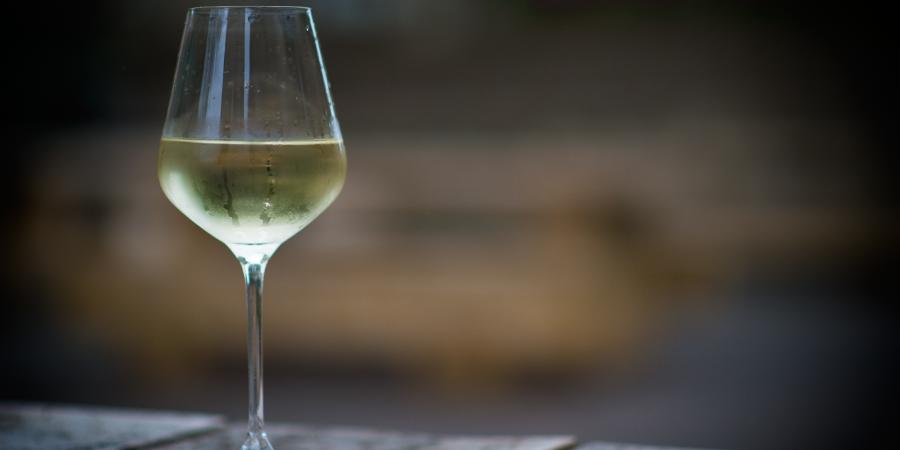 UPCOMING REFORMS TO THE ALCOHOLIC BEVERAGE CONTROL LAW: POTENTIAL RECOMMENDATIONS BY THE CURRENT COMMISSION
As part of the 2023 Budget, a Commission to Reform the Alcoholic Beverage Law was created, with the goal of recommending changes to modernize the State's Alcoholic Beverage Control Law (the "ABC Law"). The ABC Law was enacted in 1934 and contains many provisions which were deemed necessary in the post-Prohibition era, but which are not conducive to the modern alcoholic beverage industry. Indeed, Governor Hochul's briefing book for the 2023 budget calls for "a policy-neutral rewrite of the existing ABC Law, in order to improve legibility and understanding of the existing law, and to foster a clearer conversation in the future about any proposed reforms."
Vincent Bradley, the Chairman of the New York State Liquor Authority (the "SLA") is overseeing the Commission, which consists of twenty-one members, ten of whom were appointed by Governor Hochul. The Commission was first convened in August 2022 and will issue a final report no later than May 1, 2023.
This is not the first time such a Commission has been created; similar committees were formed in 2009 and 2016, each of which issued reports and recommendations of various changes, which did lead to some significant, positive changes.
The current Commission has been tasked with, among other things, addressing the industry's economic impact on the state, changes to the ABC law and/or the resources of the SLA to process applications faster, and general industry reform and modernization proposals.
Some of the topics which have been hot-button issues in recent years and could be addressed by the Commission include: (1) Expansion of to-go sales of alcohol; (2) Wine in Grocery Stores; (3) Expansion of the types of products permitted for sale in package stores; (4) Allowing ownership of more than one package store; and (5) Streamlining of the license application process.
Sale of alcohol to-go was first introduced by then-Governor Cuomo as part of the Executive Orders issued in response to the pandemic as a means to boost the restaurant industry. The Order allowed on-premises licensees to sell all types of alcohol, including wine and liquor, by the bottle for takeout and delivery in conjunction with a food sale. Despite the overwhelming industry support for this concept, which many restaurants credit with keeping them afloat during the pandemic, the Order expired in June 2021 after the end of New York's State of Emergency.
A revival of drinks-to-go was announced in April 2022 and subsequently codified in the ABC Law. The new law, however, prohibits sale of wine or liquor by the bottle. With the restaurant industry currently suffering through the lingering effects of the pandemic, compounded by labor shortages and rampant inflation, expanding the sale of alcohol to-go to include sales by the bottle could be a potential lifeline that the Commission may explore.
The concept of allowing the sale of wine in grocery stores ("WIGS") has been proposed several times, most recently formally in then-Governor Patterson's 2009-2010 proposed budget. The outcry by in-state alcoholic beverage retailers was fierce, and Governor Patterson ultimately withdrew the proposal.
Many states already allow sale of WIGS, and a number of states, Colorado and Connecticut among them, are weighing whether to do so. Currently, in New York, wine can only be sold for off-premises consumption by a package store (liquor and wine) or a wine store (wine only). These licenses are difficult to acquire, and the owners of these businesses argue that allowing sale of WIGS would put many of their stores out of business, as they would have to compete with grocery stores.
If the Commission were to explore allowing the sale of WIGS, it could also recommend certain other changes which would help package store owners offset the potential losses, such as expanding the types of products such stores are permitted to carry. Currently, package stores are only permitted to only sell a limited range of non-alcoholic items, such as gift bags, glassware, corkscrews, ice, etc. Expanding the products allowed to include more food, non-alcoholic beverages, and novelty items would offer stores the ability to offset some of the potential losses. Many package stores, however, particularly those located in urban areas, have very limited square footage, and may not want to or be able to dedicate space to additional items.
One other possible option to appease liquor store owners could be a change to allow individuals to have an interest in more than one liquor store, Currently, in New York State, an individual, directly or indirectly, can have an interest in numerous restaurants, grocery stores, and other businesses at which alcohol is sold at retail but cannot have any ownership in or control over more than one package store. Different states have different limits on the number of stores- New Jersey, for example, allows an individual to have an interest in up to two stores. Allowing individuals to hold an interest in more than one package store would likely be more beneficial to the larger corporations, who have the assets to open additional stores.
One of the other possible topics to be addressed by the Commission could include additional methods to improve and streamline the SLA's application process and to alleviate the current backlog. Over the last few months, the SLA has issued advisories designed to cut down on the supporting documents required with an application, as processing times are frequently more than six months. Several of the items previously required to be submitted as part of the application are no longer necessary, including proof of citizenship, financial documentation, and certain insurance information. The SLA also issued additional clarifications in terms of necessary diagrams, required disclosure of licensed principals, and authorized signatories.
One factor that would have a tremendous impact on processing times would be an online application process, which the Authority has said is forthcoming. Currently, new applications must be printed in hard copy and mailed to a lockbox in Philadelphia. The checks are then cashed, and the application documents subsequently sent back to New York for review by agency personnel; a process that is at odds with other New York State and federal agencies, where applications are routinely processed entirely online.
Given the fact that the current laws were written nearly a century ago, reform is absolutely overdue, so it is excellent to see it prioritized by both Governor Hochul and the SLA. While we may have to wait until spring to see what the Commission recommends, it seems likely that change is on the horizon.
Contact Whiteman Osterman & Hanna Today
If you have questions regarding the operation of your existing New York licensed business or are contemplating applying for a new license, don't hesitate to get in touch with Alexandra Becker by e-mail (abecker@woh.com) or phone (518.487.7725) to see how the Alcoholic Beverage Team at Whiteman Osterman & Hanna may be able to assist.
---