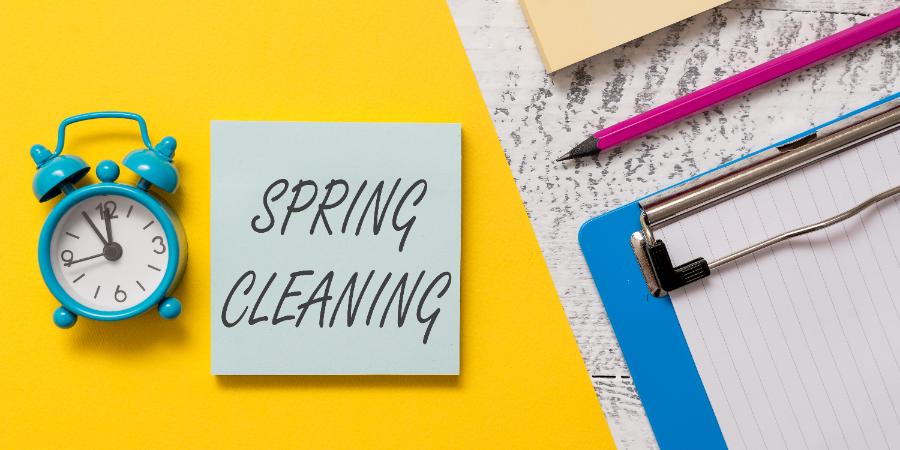 Corporate Spring Cleaning: Tips for Annual Corporate House Keeping
Spring is generally the time when we clean out our closets and dust off the winter blues. The same can be true for your business. The following are a few tips for business owners to make sure that your records and business practices are in tip-top shape:
Review your governing documents.



While it may not be required for everyone, first and second quarter are both a great time to hold your annual meeting of shareholders or members in order to confirm and set officers and directors for the year.
Reviewing your governing documents annually is also a good way to determine if any changes need to be made based on new or changed circumstances (i.e a partner has left, new partners have been added, etc.)

Review your customer contracts.



Consider whether any of your standard forms need updating.
If you don't have a standard form, consider whether your business could benefit from a standardized template agreement.
Make sure that you have signatures on all of your customer contracts, especially those with large volume or key customers.

Check on expiration or renewal dates for license and permits.



If you are in a business that requires licenses and permitting, review your permits and licenses for expiration or renewal dates and be sure to set reminders so that applications are submitted before any deadlines.

Organize corporate files.



When we are working with clients who are selling their business, one of the most difficult components is gathering files to respond to due diligence requests from a potential buyer or investor.
By having your governance documents, customer contracts, vendor contracts, financials, and tax returns stored in an organized and readily accessible manner, you can avoid headaches of having to locate documents when you are under time pressure.

Remember to complete any annual reports required by your state of incorporation.



A number of states require annual reports for certain types of business entities.
As most of these reports are due in the spring, now is a good time to check to see if you are required to file an annual report this year and any deadlines for filing.
Contact Whiteman Osterman & Hanna Today
If you have questions regarding your business or are contemplating a business transaction, don't hesitate to get in touch with Michelle Marinello by e-mail (mmarinello@woh.com) or phone (518.487.7609) to see how the Corporate Team at Whiteman Osterman & Hanna may be able to assist.
---