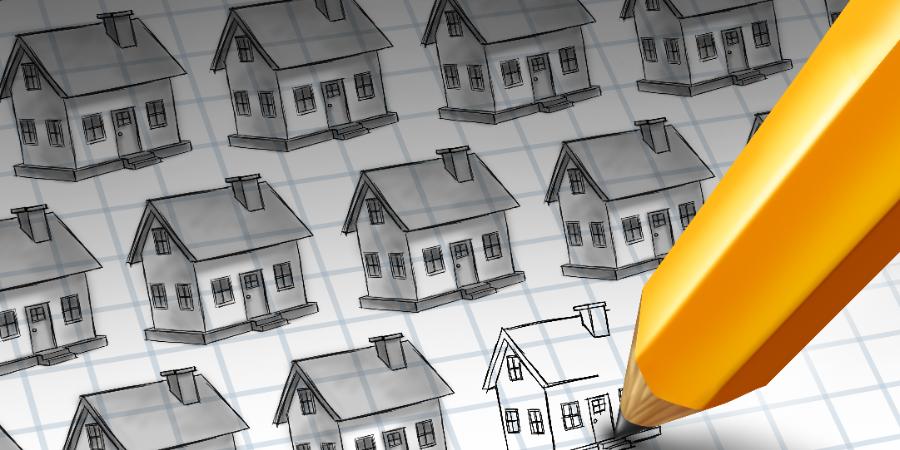 Build 800,000 new homes: How Governor Hochul proposes to do it.
The concept that restrictive zoning and land-use regulations reduce the supply of housing, and in turn, increase the price of housing has been getting significantly more discussion in recent years by think tanks on all sides of spectrum, including the CATO and Brookings Institutes. Joining her colleagues in States like Arizona, Maine, Maryland, Massachusetts, and North Carolina, as part of her 2023 Executive Budget, Governor Kathy Hochul announced a statewide strategy to build 800,000 new homes over the next decade, primarily through various local zoning reforms. The 'New York Housing Compact' is comprised of over 10 legislative proposals housed in the budget's ELFA bill (S.4006/A.3006), as well as appropriations to support municipalities with planning and infrastructure needs that arise. Notable parts include:
"New Homes Targets and Fast-Track Approval Act" – This proposal is the cornerstone of the entire compact by requiring housing growth targets for all cities, towns, and villages in New York State. For each three-year growth cycle, localities within the Metropolitan Transit Commuter District will have three percent growth targets, while the rest of the State will have one percent targets, based on housing numbers provided in the most recent census. The proposal provides bonuses toward the growth targets if the newly built units are affordable or were once abandoned properties. If a locality is unable to meet their growth targets in a cycle, the proposal would prohibit localities from denying projects due to zoning restrictions as the reason for rejection in the following three-year cycle. However, a locality that doesn't meet their growth targets would not be subject to the prohibition if they have adopted at least two of five preferred land use actions outlined in the legislation that promote housing growth. Further, the proposal would create a Housing Review Board within the Division of Housing and Community Renewal to hear appeals.
"Transit – Oriented Development Act of 2023" – This proposal would require downstate cities, towns, and villages serviced by a rail station to amend their zoning laws to increase the average housing density for properties located within half a mile of any non-seasonal rail station. The density requirements would be tiered based on proximity to New York City, ranging from 50 dwelling units per acre around stations within 15 miles of the City, to 15 units per acre for stations more than 50 miles from the City. Areas such as parks, wetlands, roads and cemeteries would be excluded from the calculation, leaving the locality the ability to zone the remaining areas to meet the density requirement as they see fit.
Infrastructure and Planning Funds – To further the goals of the Housing Compact, the Executive Budget provides two new pots of money to assist municipalities in their efforts to meet the requirements the proposals impose. This includes $20 million in planning grants to localities to undertake required zoning actions, and $250 million to aid capital projects, such as sewer and water infrastructure, structured parking, or school infrastructure needs triggered by plans for increased housing. This is in addition to the fifth installment of $500 million to support investments in Clean Water projects, bringing total investment to $5 billion since 2017.
The Legislature is presently holding hearings on the Governor's budget proposals and these proposals face significant opposition from lawmakers from both parties hailing from the Hudson Valley, Westchester, and on Long Island.
The budget is required to be enacted on or before April 1, 2023. We will have to see which proposals survive in this process and make it into law in the finally enacted Budget.
---